What We Do
We are committed to providing compassionate end-of-life care while acknowledging the physical, emotional and spiritual well-being of the patient and their family. As a team, we do our best to meet our patients' unique personal needs.
Founded in 2009, and based in Elizabethtown, we serve patients throughout Lancaster, Dauphin, Lebanon and Eastern York counties.
What Sets Us Apart
Integrated Therapies
Masonic Village Hospice looks for unique holistic alternatives to incorporate into patients' care plans. These therapies can help treat/alleviate patients' symptoms in addition to using medications:
Masonic Village Hospice Virtual Butterfly Release
Masonic Village Hospice is honored to invite you to remember your loved one during our 2021 Virtual Butterfly Release. The event will be held via Zoom, beginning at 2 p.m.
If you would like to have a butterfly to release (free of charge) while you participate in the virtual event, please call 717-367-1121, ext. 33576, by Sept. 13.
Butterflies must be reserved in advance and will be available for pick up the morning of the event at the Masonic Village Hospice Office.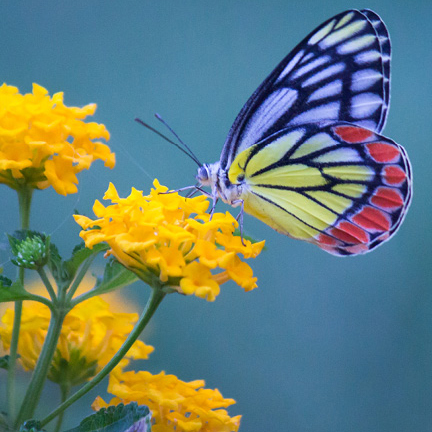 Special Moments
While receiving care, many patients reflect upon their lives and express last wishes. Whether it's a trip to a sporting event, an airplane ride, a spa day, a family get-together or an anniversary dinner, staff, with the support of donors, work to help create lasting memories for patients and families.
Ruth Carty's husband, Eddie, was Irish. For him, it was more than just his heritage, it was part of who he was – a good father and loving husband who looked forward to Saint Patrick's Day each year.
Letters of Love
"I would like to thank Masonic Village Hospice for all of their help with my dad, who passed away in January. After 65 years of marriage, my mom struggles a bit, but I am completely at peace, and I think it is because of the ending we had with the help of the hospice team there. It was a difficult road, but they helped all the way. … They went above and beyond for us. My dad was in a hospital in another state. … It was clear to me that time was short, and I wanted to bring him to my home to care for him. Masonic Village Hospice obtained all of the records from the hospital. They agreed to help. They had all of the equipment here the next day and, when the ambulance arrived at my home, they sent out a nurse immediately to help us get settled. I can't praise them enough!"
"Mother was tenderly cared for by what our family experienced as an extraordinary team of care givers. We honor their ministry to Mother and to us. Hospice was instrumental in allowing her to end her earthly life with dignity and in peace. We are deeply grateful."
"It is with my deepest gratitude that I would like to thank each and every one of you for the compassion, kindness, spiritual and loving care that you provided to my dear mother. You do not have an easy job but God has given you a unique talent and skills, and you use them exceptionally well. I thank God every day for wonderful people like you. Thank you from the bottom of my heart."
"We would like to thank the hospice staff for our dad's care and their support during his decline. The team's caring, compassion, support, knowledge and professionalism in guiding us through the dying process were above and beyond expectation. Dad enjoyed his time spent with each and every one of them. They were his family when family could not be there."
"My dear hospice friends, allow me this opportunity to thank all of you for the wonderful care you gave my wife. It was a remarkable experience, after so many years as a hospice medical director, to stand on the other side and receive your care, concern and deep compassion. I was – and remain – moved by your love. While I miss my partner of 59 years, I am comforted that she is now in God's hands."
"Everyone who was involved in providing care for my wife was outstanding. All were so gracious and helpful in answering my questions, offering assistance and guiding us through my wife's gradual dying. She received the best care imaginable. I was put at ease about caring for her so I could focus on just being with her."
"I write on behalf of my family to thank you for the thoughtful and timely care and comfort you provided for our mother, as well as all of us. I am still struck by your timely assessment and management of mother's status and pain. Your assurance that she would not be in pain helped me be able to really be with her as she passed. We are grateful for the support and services of hospice during these heart rendering moments, and we want to thank you for your professionalism, respectfulness and outstanding care for mother and us during our time with you."